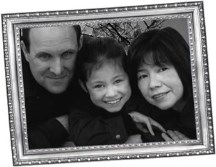 Victorian Textiles - Australia
The company is managed by husband and wife team, Tony and Yumi Sullivan.

The family has over 60 years experience in the textiles industry, with Tony being the third generation to be involved in Fabrics.
Tony established Victorian Textiles Pty Ltd after many years of groundwork travelling throughout Victoria and New South Wales as a salesman covering more than one million kilometers during his time on the road.
Victorian Textiles Exports around the world including USA, Canada, New Zealand, Germany, Netherlands, Denmark, France and Italy.