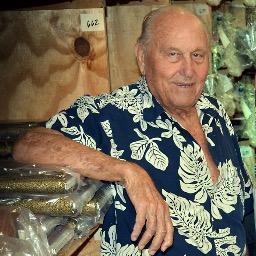 Walter Hoffman - Hoffman Fabrics
Founded in 1924 by Rube Hoffman, a New York textile jobber

Today the company is still family owned and is run by the founder's son Walter Hoffman.
Hoffman California Fabrics designs and manufactures premium screenprinted and hand-dyed fabrics
Three generations of the Hoffman Family along with 50-plus employees are actively involved in day-to-day operations. Our team of professional textile artists each year creates nearly 800 designs for our screenprint collections and our authentic Bali batiks.