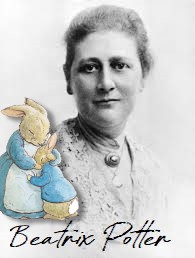 Beatrix Potter - Creator of Peter Rabbit - UK
Peter Rabbit

is a fictional animal character in various children's stories by Beatrix Potter from Middlesex, England. He first appeared in The Tale of Peter Rabbit in 1902.



A children's classic, the book was widely translated and went through countless editions. In addition, it inspired Potter to write more than 20 additional works featuring animal protagonists.


However, Peter Rabbit remains Potter's most popular creation.




The adventures of Peter Rabbit and his friends, inspired by Beatrix Potter's love of nature, continue to delight generations of children around the world.



Showing 1 to 4 of 4 (1 Pages)