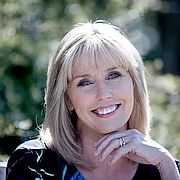 Debbie Shore - Designer, Author, Dressmaker...... - UK
I've been sewing for as long as I can remember, my Mum was a dressmaker so that's where I began over 50 years ago now. I am an author of 22 sewing books with more to come!

I occasionally appear on TV shopping channels with my fabrics and books, and enjoy providing you with lots of inspiration and offers on my Half Yard sewing Club site.


The best thing about my job is the feedback I get from you, those who may have been inspired either by my books or You Tube channel, those of you who thought sewing was just too difficult and were proven wrong, or those who couldn't figure out how to make something and I managed to help out.




Fashions change but the basics of sewing remain the same, and it's lovely to be able to share with you the knowledge I've picked up over the years.



Showing 1 to 1 of 1 (1 Pages)