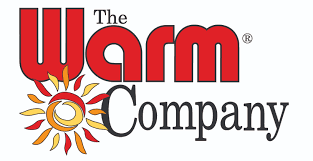 The Warm Co
The Warm Company first began marketing an energy efficient insulated window treatment, Warm Window.

When the owners, Jim and Evelyn Chumbley, observed the needle punch manufacturing process...
Evelyn pointed out that if you could needle punch natural cotton fiber it would be just like the cotton quilt batting her Grandma used to quilt.
Warm & Natural was born! Over the past 30 years
The Warm Company has been dedicated to the manufacture of innovative and inspiring products for quilters, crafters and home sewing enthusiasts world-wide!
Showing 1 to 25 of 25 (1 Pages)